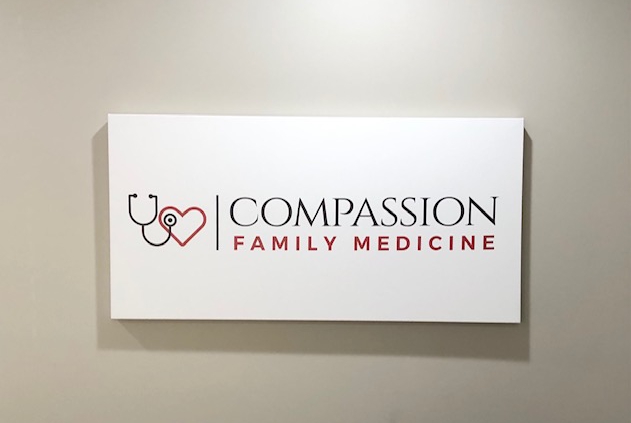 Check out the new front desk sign! Also, we invite you to do a "Meet and Greet Visit" at Compassion Family Medicine! It's a great opportunity to meet us, take a tour, ask questions, and hear about our Direct Primary Care (DPC) practice model and prices. No cost and no obligation to sign up at the Meet and Greet visit. They can be very brief and efficient, if desired, or we can spend extra time answering questions you may have. Lastly, virtual meet and greet visits or virtual tours are an option online too.
If you are interested in this opportunity, then please contact us at 918-528-5614 or send us an email. You can also visit our schedule page or sign up on the website to learn more. We look forward to hearing from you!
In the meantime, we also invite you to read about our membership and non-membership (pay as you go) options. You can read more about our general medical services and specialty services, such as weight loss therapy program, B12 shots, joint injections, hormone therapy and more! If you are interested you can also read more about Direct Primary Care (DPC) and Concierge Medicine (CM). Let us know if you have any questions!
https://compassionfamilymed.com/wp-content/uploads/2021/04/Meet-and-Greet-Visit-e1617741879498.jpg
640
631
CompassionFamilyMedicine
https://compassionfamilymed.com/wp-content/uploads/2020/07/Compassion-FM-Logo-PNG-Top-Space-e1595020719355-300x71.png
CompassionFamilyMedicine
2021-04-06 20:51:27
2021-04-06 21:12:38
Meet and Greet Visit