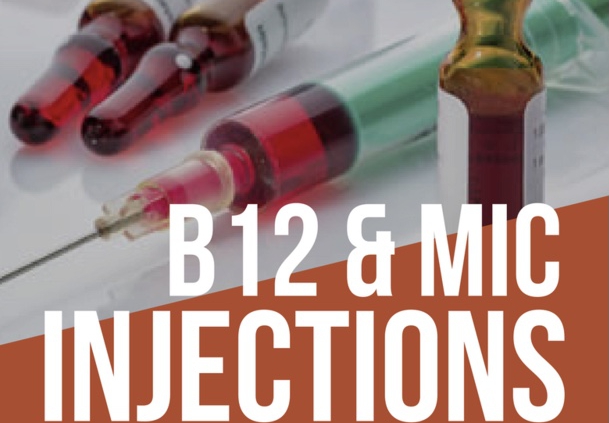 MIC Weight Loss Injections (Lipo-Slim) are available at Compassion Family Medicine (CFM) as a part of our Weight Loss Therapy program! MIC, which is made of methionine, inositol, and choline, may be helpful in reducing hunger, boosting energy, and helping the body be more efficient at processing unwanted fats. They also may possibly reduce cholesterol and balance hormones to an extent. 
MIC Weight Loss Injections come as the "Lipo-Slim" version from a specialty pharmacy and typically comes with a two to three month amount of medication and all the appropriate supplies. This particular version comes with MIC + Vitamin B12 (and other B vitamins) + Vitamin C + Carnitine. In addition to MIC Injections with B12, we also offer B12 injections as a separate, stand-alone service by itself. 
To learn more, we invite you to schedule a "meet and great" visit or sign up as a new patient on our website. You can also contact us with questions or to set up an appointment by visiting our schedule page or email or call us at 918-528-5614. We look forward to helping you reach your weight loss and overall health goals!
https://compassionfamilymed.com/wp-content/uploads/2021/06/MIC-Injections-e1623783649343.jpg
508
609
CompassionFamilyMedicine
https://compassionfamilymed.com/wp-content/uploads/2020/07/Compassion-FM-Logo-PNG-Top-Space-e1595020719355-300x71.png
CompassionFamilyMedicine
2021-06-15 18:44:38
2021-06-15 19:10:47
MIC Weight Loss Injections