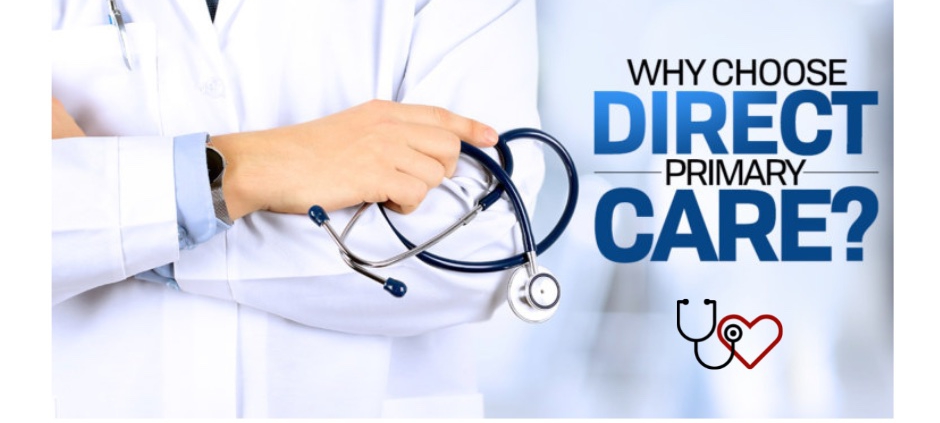 Why Choose Direct Primary Care?
This article from kevinmd.com does a good job of summarizing what Direct Primary Care (DPC) is as well as the advantages of this clinic model for physicians and patients alike.
If you have been wondering about DPC or want to understand it better, then give the article a quick read (approximately 5 minutes or less).  It also details how DPC can help with or even be the solution to the primary care shortage in America. 
Quotes from the article:
"Yet we already have a recipe to fix primary care – and the broken U.S. health care system. The key ingredient is found in the direct primary care (DPC) model in which primary care providers (PCPs) and patients walk away from the fee-for-transaction third-party insurance payment system in favor of a monthly membership fee."
"The reason it works is that it gives practices predictable, upfront cash flow without the hassle of insurance-driven red tape and reporting requirements, while patients get unlimited access, more time with their doctor, and more convenient care."
"PCPs in a DPC tend to commit to continuous, longitudinal relationships with far fewer patients than in traditional payment models, ensuring same-day or next-day access for their patients and a much lower administrative burden for the PCP."
"DPC PCPs are perhaps the happiest physicians in all of medicine. They have better work-life balance, lower stress, a restored sense of purpose, and almost zero burnout. DPC physicians have reclaimed their joy in practice."
Why choose Direct Primary Care? We hope that has been answered for you somewhat. If you have any questions about the article, DPC in general, or our practice, then please feel free to contact us or schedule an appointment.
https://compassionfamilymed.com/wp-content/uploads/2023/01/Why-Choose-DPC-FB-e1673380710370.jpg
788
940
CompassionFamilyMedicine
https://compassionfamilymed.com/wp-content/uploads/2020/07/Compassion-FM-Logo-PNG-Top-Space-e1595020719355-300x71.png
CompassionFamilyMedicine
2023-01-10 19:50:20
2023-01-10 20:49:59
Why Choose Direct Primary Care?